When you step outside your back door, what do you see? A collection of hardy weeds vying for space? A generic patch of grass? Or, perhaps, a landscaping experiment gone horribly wrong?
No matter how neglected, ill-planned, or nuclear-bomb-worthy your outdoor space currently looks, there is hope. You can transform your yikes-inspiring yard into backyard bliss.

1. Introduce a Gathering Place
To optimize the appeal of your outdoor oasis, you will need to introduce a spot where your friends and family–and friends who feel like family–can hang out together. And a gazebo is the perfect place.
Not only does a gazebo offer protection from the sun and rain, but it also enables you to easily delineate a designated meeting space. Add some comfy furnishings, pretty planters, and some colorful accessories and you've got yourself the perfect entertainment spot. As "How Rainwater Harvesting Can Help You Make the Most of Outdoor Living Spaces" adds, it will be like you are staying at a country inn where the refreshments are served. A "holiday destination" in your own back yard.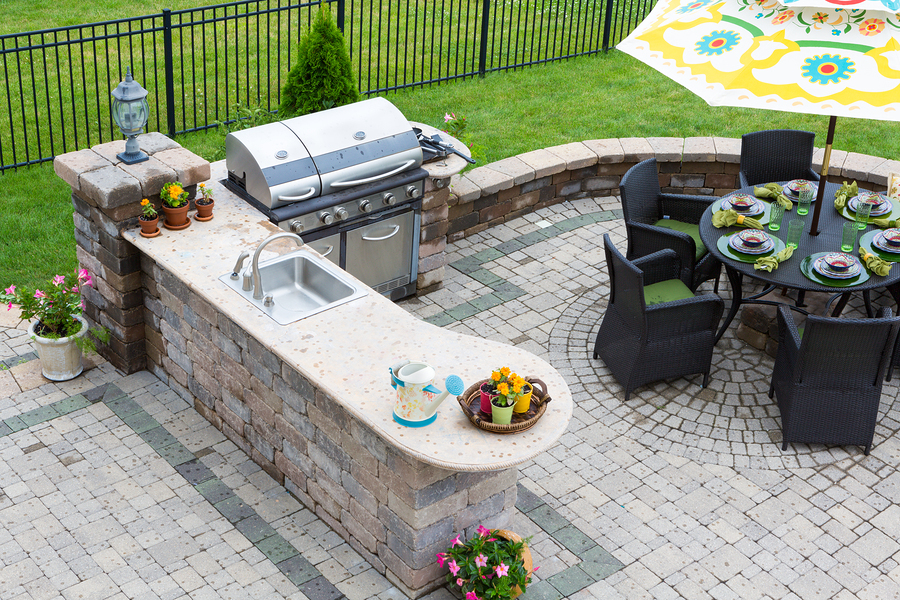 2. Create a Cooking Space
No outdoor gathering is complete without a barbecue. Instead of relegating your resident grill master to a remote corner of your yard, why not, instead, create a mingle-friendly cooking area.
The outdoor kitchen, complete with a grill, sink, prep area, and even a bar allows you to keep the cooking–and the mess–outside, while making sure that no one is left out of the fun.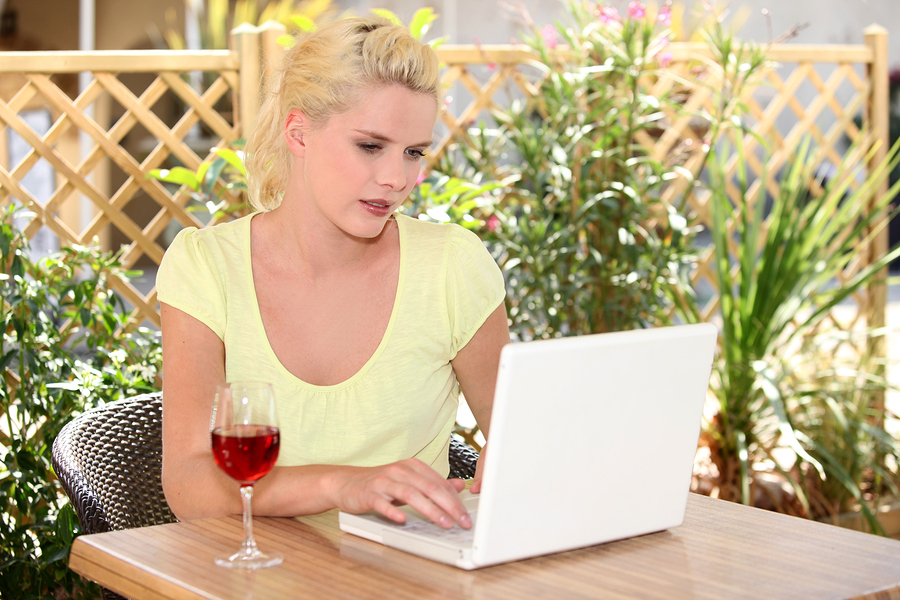 3. Design a Spot to "Work and Play"
An excellent way to maximize the usefulness of your outdoor space is to make it possible for your family members to do their traditionally indoor activities in the great outdoors. "7 Ideas to Help You Use Your Outdoor Space More" suggest freeing your loved ones from the shackles of the inside by introducing a wireless outdoor Wi-Fi antenna, a solar USB charging station, a wireless speaker system, and an all-weather outdoor TV.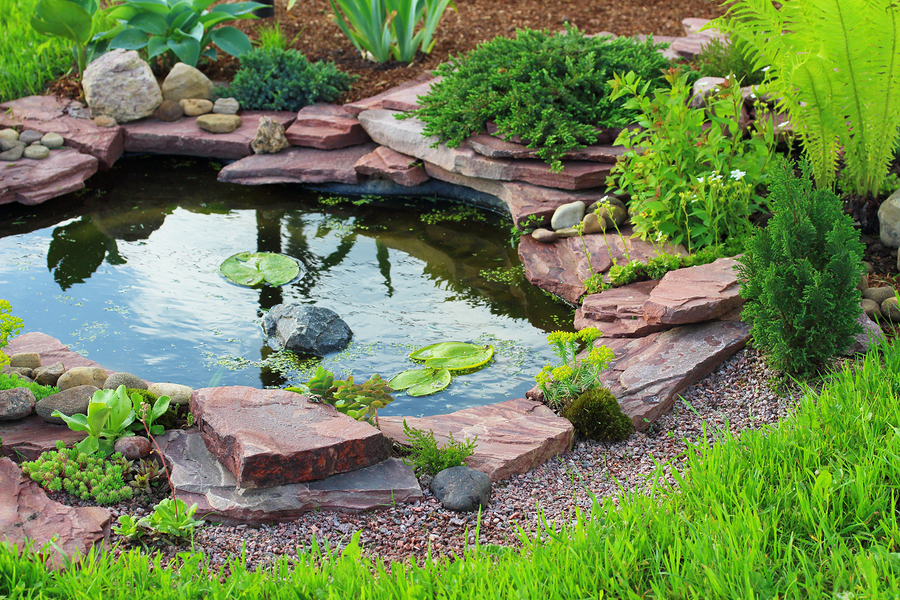 4. Add a Water Feature
Is your yard too small or your bank account too…um…shallow for a swimming pool? No worries. You can still incorporate H2o into your yard space through an attractive water feature.
Whether you opt for a pond fully stocked with goldfish and koi or an elegant fountain, Elle touts that the relaxing sounds of the water will keep your space serene and peaceful.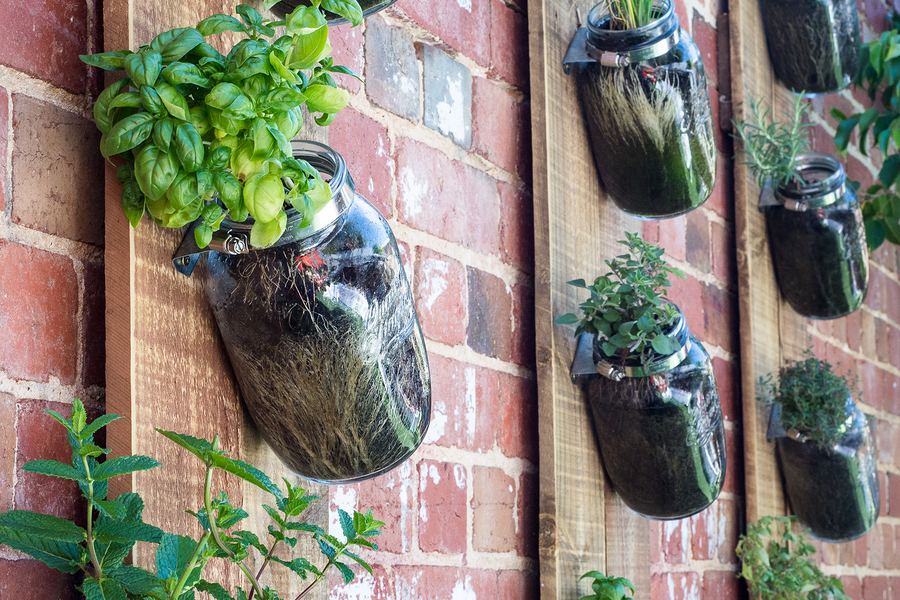 5. Create a Vertical Gardening Wall
When it comes to planting flowers, herbs, and vegetables, gardeners often think horizontally. Another viable option, however, is to plant vertically using pots or planters affixed to a fence, trellis, or wall. Not only does this enable you to maximize your space, but it also creates visual interest. And, it is the perfect way to hide unsightly standing surfaces.
This Old House also recommends growing an espaliered tree, stating that this practice of growing trees or shrubs in two dimensions enables you to "tuck a fruit tree where it wouldn't otherwise fit, swap an eyesore for a flower-bedecked focal point, or divide large areas into smaller ones with graceful, lacy screens." And as a bonus, by rekindling this medieval art, you will have an excellent resident conversation-starter.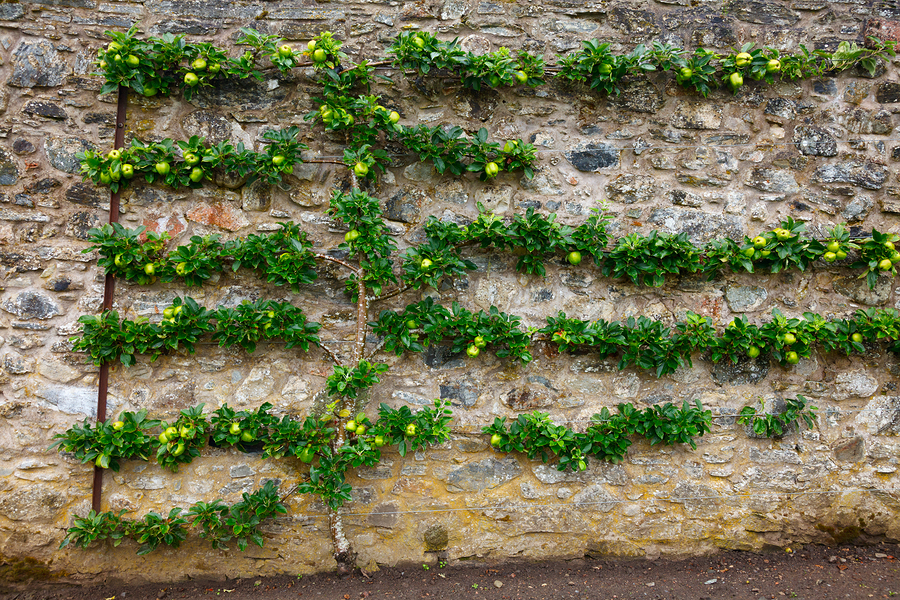 Your backyard space is much more than merely a patch of turf, a collection of weeds, or a failed landscaping attempt. It is a sunshiny blank slate waiting to become your favorite holiday destination.
What is your favorite part of your backyard? Why?