Fine art photography, one of the youngest art forms, has raced into place as a dynamic method for expanding the way visual arts open up our perceptions of the world around us.
History of Fine Art Photography
More than 30,000 years ago, the first visual artists decorated cave walls with images brought in from the world outside. The more we see of them, the more it becomes likely that these were as much creative expressions as simple recordings of fact.
Giving motives to the ancient men and women who seemed to use the textures of cave walls to enhance suggestions of motion in composition is risky to point of foolishness, but you have to wonder why they went to so much trouble when life itself was shorter and more dangerous than what we can begin to imagine.
It may be that art is simply something some or all of us do, in one form or another, and a satisfactory evolutionary explanation will someday be given.
But we know that art continued without interruption long after the caves of Lascaux were abandoned. The visual arts themselves evolved to take on a more active role in cultural awareness.
More To See, related pages:
A Place for Street Photography
What Is an Urban Landscape
Henri Cartier-Bresson Decisive Moment
Visual Arts Lift the Renaissance
Tens of thousands of years after the cave painters and centuries before their work was discovered, the early Renaissance painters shocked viewers by figuring out how to improve their mostly religious pictures by wiping the flatness away into three dimensions.
Hard to believe now, but when improvements in the understanding of optics powered the late 19th Century impressionist, their work was generally considered artless and an insult to taste. We love Monet these days, but for much of his life, his contemporaries didn't. Far from it.
Vincent Van Gogh lived as long as he did without starving as an artist because of the generosity of his brother Theo, his only true admirer. Picasso and Braque had to be forceful to have cubism, first, accepted and, then, admired.
Photography, effectively invented only decades, evolved much more quickly. The first widely influential figure on the road to fine art photography, Eugene Atget, made his living through an unexpected marriage of art and photography. He took his black and white pictures to offer them for sale as models for painters to work from. They also became the historical record of Paris as the city was reluctantly transformed into modernity.
Fine Art Photography Follows The Pioneers
The rapid advance of photography as a kind of artistic expression over the next century was enabled by people who nudged it ahead by understanding its potential for expression that went beyond recording fact. The Great Depression was made indelible in history by the photographers who documented the suffering for all time.
What helped make fine art photographers the possible equals of the finest virtual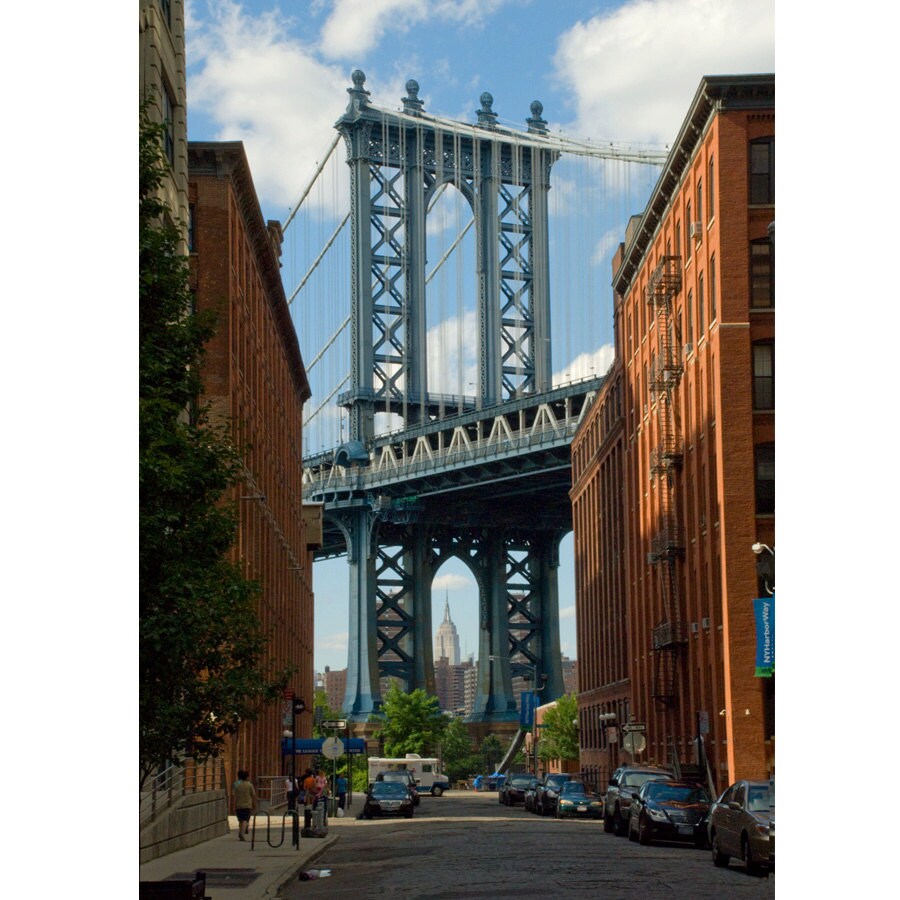 artists were the works of the likes of the seminal Ansel Adams and the following generation's Elliott Erwitt, among others.
The work of Adams and Erwitt, while not expressionist like contemporary painters, have to be recognized as artistic as well as craftsmen-like. The found and emphasized, as great artists do, things in the world that most of us would miss or, certainly, observe less fully.
History, Fine Art Photography Today
The growing field that Deborah Julian and her generation create within extends from images of nature through urban landscapes and onto truly surreal expressions enhanced by digital techniques.
Julian's vision of fine art photography is among the most deliberately beautiful and accessible. Much of her output is fairly straightforward street or urban landscape photography. Her tight control of color and composition lifts it into art. Her careful selection of interesting subjects gives her the authority to raise the artistic bar very high.
You can view a growing collection of her work at: Deborah Julian Art: Fine Art Prints.
Fine art photography, with many faces, at it's best.
David Stone, Writer