Beating Depression – Finding Books to Read could be something worthwhile to read quickly if you're not interested in searching for information on medical websites for the purpose of beating depression. There are plenty of books out in the market that are most likely be useful to you if you want to learn more about depression. First, if you're absolutely sure you don't want to buy books for now, going to a city library would be a great idea. There should be books on depression available for patrons to borrow and take home. Moreover, you could make photocopies of any pages that have pertinent information for you.
Find Books on Depression Online
If you're interested in buying books that focus on depression, you can shop online. Amazon has a Click to Look Inside feature that lets people view some pages of books.
If you have a Kindle, you might be able to find interesting books to download to it.
Ebay lets you bid on used books.
Perhaps you favor browsing brick and-mortar stores' websites. Target may or may not have books on depression to purchase on its website.
End the Stigma by SarahMC138 at Zazzle.com
Find a Workbook
I'm not aware if there's a vast amount of workbooks to consider purchasing, but I did purchased one after feeling confident that kind of book might help me. The book I bought is called The Anxiety and Phobia Workbook, which seems to be quite popular as I was browsing the Internet. I bought it years ago, and I never made a full commitment to use it and improve my mental health. Anyways, there could be a published workbook available to assist you with a particular need. I recommend using a search engine to browse for depression workbook
Personal Story Involving Depression
Coincidentally, at the time of this writing; Jerry West just released an autobiography that shares his personal thoughts on his battle with depression since he was a child. He is an American who played in the National Basketball League years ago.
Conclusion
Books that has a lot of information on depression shouldn't be difficult to find. Finding books to read with the purpose of beating depression could possibly take awhile to find a great one.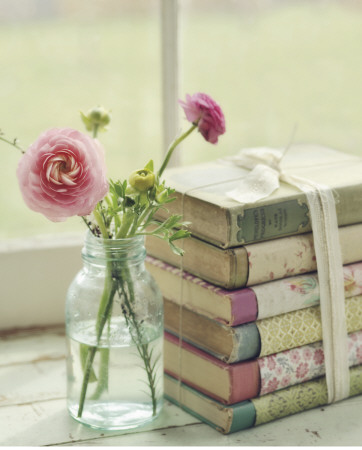 Blooming Books by Mandy Lynne