The best DSLR under 800 dollars is dominated by two brands: Canon and Nikon. If you are a beginner and want to learn the ropes of digital photography before getting more serious, I suggest buying a DSLR from these two brands. Canon and Nikon have dominated the camera market for decades and make the best camera bodies and lenses. If you look at the cameras for most photojournalists, sports photographers and fashion photographers, you will find that these two brands are nearly ubiquitous. You cannot go wrong by picking a Canon or a Nikon. Although there are a lot of great DSLR cameras under 600 or even 500 dollars, the difference in quality and performance is huge even though it is only a couple hundred dollars. Below, I will tell you the best Canon DSLR and the best Nikon DSLR under $800.
Canon Rebel T3i
Price: $799
The Canon EOS Rebel T3i DSLR is a thing of beauty, and I would recommend it as my first choice. The rebel series has always been popular amongst beginners for its ease of use and simple functions. I've used the Canon rebel many times while I was a college student learning the basics of photography. However, the new Canon EOS Rebel T3i blows every previous model out of the water. It comes with a whopping 18.0 megapixels and comes equipped with a rotating LCD screen, which comes in handy if you want to take pictures of yourself. The camera comes with a host of different lens types that you can choose from. I suggest purchasing the camera with an 18-55 mm lens, which will give you enough zoom to capture pictures from afar. If you want to use the camera to capture images of wildlife such as birds, I would suggest purchasing the 18-135 mm lens, which will give you a better close up of the image on your viewfinder. The Canon T3i is hands down the best DSLR out there on the market for under 800 dollars.
Nikon D5100
Price: $749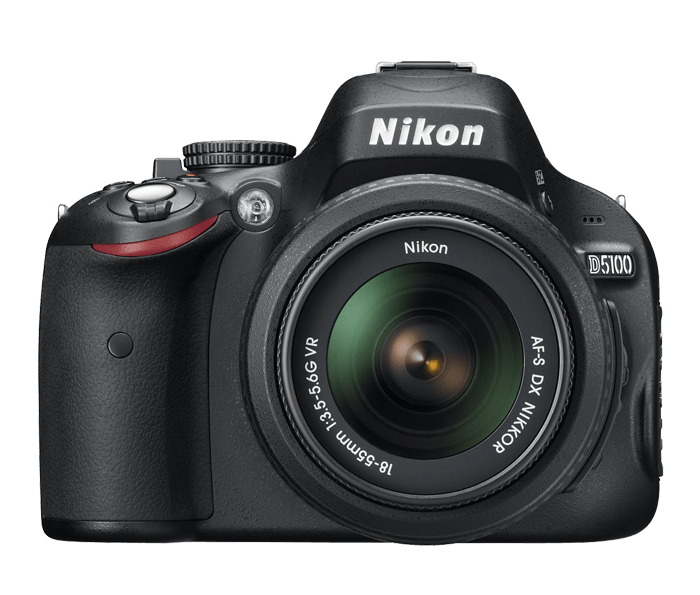 If you are not a fan of Canon or simply want to stick to Nikon, I strongly suggest buying the Nikon D5100, which comes with 16.2 megapixels and an 18-55 mm lens. The big difference between Canon and Nikon is that Canon cameras are catered more to people who want things really easy and laid out for them. The drawback to this is that Canon offers less advanced functions compared to Nikon. If you plan to delve deeply in to photography and hopefully one day become a professional, I suggest purchasing a Nikon Camera. If you simply want to take photographs as a hobby, I wholeheartedly recommend buying a Canon. The Nikon D5100 excels in flash photography over the Canon T3i. Therefore, if you plan to take a lot of pictures at movie premiers, weddings, benefits or graduation where a lot of flash photography is needed, I suggest purchasing the Nikon D5100. However, the Canon T3i provides richer color compared to its Nikon counterpart. If you take a picture of the same image in the same condition with both cameras, you will find that the Canon's picture pops out more and exhibits more vibrant color. If you plan to hang your pictures in a gallery some day, I suggest purchasing the Canon T3i. Remember that you really can't go wrong by purchasing one camera over the other. There are minor differences so know what you want to do with your pictures before you purchase the camera. This will give you a better idea when it comes to purchasing the best DSLR under 800 dollars.