A crunchy snack for evening tea time is what everyone loves to have, but many of us avoid eating snacks to cut down the calories, to lose weight. Nutritionist Rania Batayneh says that "snacking is an opportunity to fuel your body between meals." Eating healthy snacks keep your fat-burning metabolism revved up. Here, we shall see some of the best healthy evening snacks approved by nutritionists.
Spice roasted nuts
Nuts for snacks !!!! toasting nuts deepens its natural flavor and also, it allows you to customize them with your own favorite spice mixture. You can adjust the spice level as per your desire and have it with a perfect blend of cup of hot tea. You can use chili almonds, spicy nuts, curried cashews or cocoa pecans.
Directions:
Preheat the oven to 400 degree

Heat 1 tbsp butter and appropriate spices in a small saucepan

Stir in the nuts and then spread on a baking sheet

Roast for 10 to 12 minutes until very fragnant and warm, but not overly toasted.
Chickpeas
Keep chickpeas in the pantry. They come with a plenty of essential fibers and a little protein to keep your weight under control. The meaty texture and nutty flavor keeps you crave for chickpeas for tea time. Try roasting them for a crunchy snack and enjoy your snack time.
Popcorn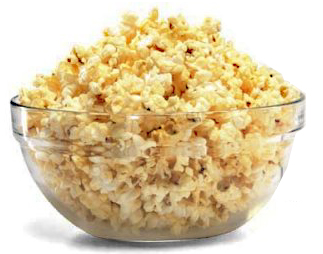 Popcorns are a perfect snack partner for your tea. Popcorn is full of fiber and has very few calories. Whether you make it with an air-popper or in the microwave, popcorn is really good when it comes to a weight loss snack. Experts suggest sprinkling popcorn with nutritional yeast. The nutty almost cheese-like flavored flakes are a great source of Vitamin B12. Boosting your metabolism and burning stored fat and calories are the benefits of having popcorn for snacks.
Baked zucchini chips with paprika and sea salt
Registered dietician Lauren Minchen recommends using paprika not only to flavor this healthy snack, but also to boost your metabolism. Baked zucchini reduces your appetite and lowers the blood pressure.
Directions
Cut a zucchini into thin slices and toss in 1 tbsp olive oil, sea salt and pepper.

Sprinkle with paprika and bake at 450 degree F for 25 to 30 minutes.
Carrot muffins
Wanna try some wheat-free options for snacks? Here comes the carrot muffins. Carrot muffins are great for evening snacks as they provide beta-carotene and flaxseeds. The pecans give the muffins some crunchy texture while the spices and orange peel add zing.
Ingredients:
1.5 c almon meal/flour

1 c chopped pecans

1/2 c ground golden flaxseed

2 tsp ground cinnamon

1.5 tsp baking soda

1 tsp ground nutmeg

1/2 tsp ground cloves

1/2 tsp sea salt

1 c shredded carrots

2 tsp orange peel

1/2 c raisins (optional)

2 eggs seperated

1/2 c xylitol or 1/4 liquiid stevia or to desired sweetness

1/2 c sour cream or coconut milk

1/4 coc

o

nut oil, extra-light olive oil or butter melted

1/2 c applesauce

1/4 tsp cream of tartar
Directions
Preheat the oven to 350 degree F. Place paper liners in a 12-cup muffin pan or grease the cups.
Stir together the amond meal/flour , pecans, flaxseeds, cinnamon, baking powder, baking soda, nutmeg, cloves and salt in a large bowl.
Stir in the orange peel, carrot and raisins.
Whisk together the egg yolks, xylitol or stevia, sour cream or coconut milk, oil or butter and applesauce in a medium bowl.
Beat the egg whites and cream of tartar with an electric mixer in a large bowl until stiff peaks form. Gently fold the beaten whites into the egg yolk mixture until combines. Fold egg mixture into the flour mixture until well combined.
Divid ethe batter among the muffin cups filling each about half full. Bake for 40 minutes. Cool the pan on a rack for 5 minutes . Remove from the pan and cool completely on the rack.