God's Own Country; Kerala is one state where beaches, hill stations, backwaters, wildlife sanctuaries and traditional villages co exist together. If you are looking for a beach holiday check out the Best Kerala Beach choosing from the top 5 options:
Varkala
About 50km from Thiruvananthapuram, Varkala is the place where the cliffs run adjacent to the sea. Beautiful sunsets, affordable beach stays and the revitalizing ambiance bring visitors here. The famous Sree Janardhana Swami Temple near the Beach is around 800 years old.
Marari
11 kms from Alleppey is the beautiful Marari beach. Famed for scenic sites, striking ecology but cleanliness like no other beach in India, the waters are ideal to swim, snorkel when waters are calm and when it has waves even surfing. Here enjoy a glimpse of typical Kerala village life where fishing remains teh wya of life and men still go out to fish everyday and the women make coir mats and brushes.
Bekal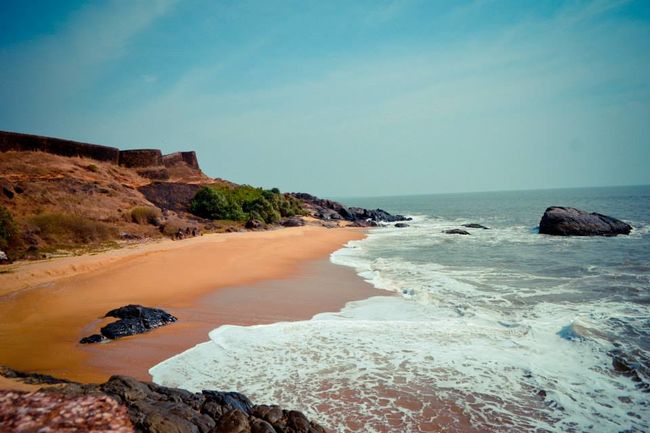 Bekal is a new entrant on the traveller's map which remained unexplored till recent times. Famous for its oldest fort in Kerala named after the place. Here you can explore the fort at leisure. The way to the beach through the coconut groves, and then boat across the backwaters remains the untouched beach which is a slice of heaven every beach lover should explore.
Kovalam
Remember the postcard of the beach with the lighthouse, now go visit it. Located 16km from Thiruvananthapuram, the iconic Kovalam beach is made up of three coves of Hawa Beach, Lighthouse Beach and Samudra Beach. The beach shacks, Ayurveda resorts and the beautiful views are alluring for all.
Kappad
Located 16km from Kozhikhode, Kappad is the most historic beach in Kerala as this is where Vasco da Gama moored his ships in 1498. Partly rocky and partly smooth, the gentle waters are great for swimming and the way to reach is particularly amazing through the backwaters of Kohzikhode.