Child-proofing your iPad can prevent you child from causing damage to your device, both internally and externally. Check out this article for some tips on how to make your iPad more child-friendly.
Children are curious about technology, and it's very common for them to play with their parents' gadgets. While allowing your kid to use your iPad might sound like a good idea – you can keep him or her occupied with games or interesting apps – you have to be careful to child-proof the device beforehand. This prevents your kid from damaging it, pushing the wrong buttons, or accidentally making purchases from the iTunes App Store.
There are several risks to consider when you allow your child to play with your iPad. If you aren't paying attention, your little one might end up deleting apps or important data. He or she might access the Internet by mistake and be subjected to inappropriate content. Purchases you didn't authorize may show up on your credit card statement. In order to avoid these unpleasant scenarios, take a look at our pointers for child-proofing your iPad:
1. Buy an iPad Case
Your iPad can be a pretty fragile device, especially in your child's hands. You have a variety of options when it comes to buying a protective cover for your device, so don't skimp in this department – children can be very rough on their toys. Furthermore, you should explain to your kid how important it is to be careful when using it. He or she shouldn't be allowed to play with your gadget without supervision, at least at first.
2. Set Restrictions
Enabling parental controls prevents your child from accessing inappropriate content. To browse and activate them, go to Settings – General – Restrictions. Then, toggle the ones you want to use to "On." With restrictions properly set, it's easier to decide if your kid is ready to surf the web, install/delete apps, or use Siri. You will have to set a password for these restrictions.
3. Choose a Password
Upon the subject of passwords, you might want to consider setting one to unlock your device. This way, your kid will have to ask for permission whenever he or she wants to use it. You can lock your iPad by turning on the Password Lock feature. Simply go to Settings – General – Password Lock.
4. Disable the "Erase Data" Feature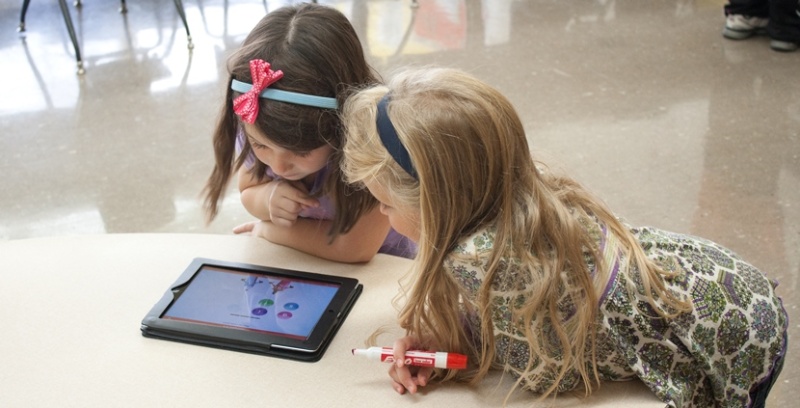 The "erase data" feature triggers the iPad to automatically erase your personal data after 10 failed login attempts. This feature can be extremely handy if your device is stolen and the thief tries to break into the iPad by guessing your password, but imagine the same thing happening when your kid tries to guess your password and "break into" the device while you are away. It could be a catastrophic loss of data. No matter how much your trust your child, it's better to be safe than sorry.
5. Turn Off in-App Purchases
Many free apps offer players the option to spend real money on things used in the game. In-app purchases can be confusing to kids – they often don't distinguish between buying things with in-game currency or real money. To adjust these settings, go to Settings – General – Restrictions – Allowed Content.
There are still many ways in which your little one can enjoy his iPad experience: age-appropriate games, a special email iPad app for kids or apps that foster kids' creativity. However, child-proofing your iPad is important both for the safety of your kid, as well as for the safety of your device.