Often we hear about the skyline of New York and Manhattan. Definitely, the highest buildings and architectures reside there. But being in the hostel when I think of going out, what actually I miss is Delhi and the hustle, the unease (not to mention the tadkedaar food) that the city deals with everyday 24/7. The city never sleeps. The architecture there may not be sky touching but is so splendid that even people from outside India get attracted to it.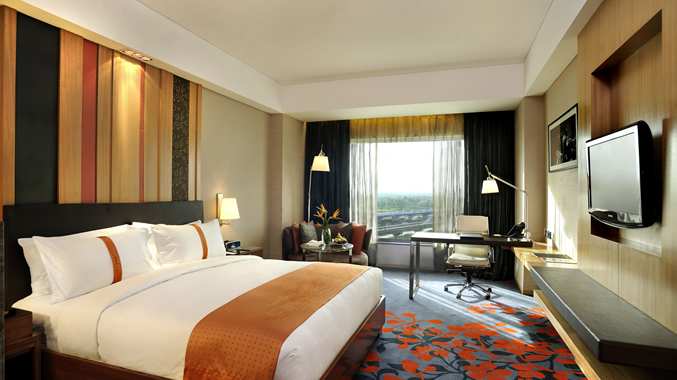 The city is a serene and contrasting blend of both history and modernity. Where at one corner history is nourished and preserved in Old Delhi (Yes Chandani Chowk ke Paraanthe and jalebi), on the other corner the city is stretching itself to explore modernity and space. From the mouth of a true Delhiite, this is our very own Delhi NCR. Delhi NCR includes the townships of Noida, Faridabad, Ghaziabad and Gurgaon. It is unlikely to say for the people from North, that in recent years these towns have become the E-commerce and industrial (especially IT) hubs of India. All offices aspire to grab a land share of these towns as it gives them an image of superiority. And thus all MNC's and other major players exist in these towns.
In the modern years of development, with Delhi spreading its wings on the out circles, immigration is also huge in these towns due to opportunities and image of the towns. The real estate rates if we talk about, well no comments on that because I have less knowledge but no doubt they actually are touching the sky. Pent houses, bungalows, spacious apartments with balconies, garden, garage, in short everything you dream of, is available at the not so "only" prices. Still if one day you wish to buy a house in one of the lavish areas of Delhi then don't wait and start hunting because now is the right time. As there are less number of buyers and more sellers in the market, real estate prices are forced to be lowered down by the builders in Delhi NCR areas.
The economy is coming up with the new government in power and buyers are not shying away from making investment in any security but a wise investment in a good property (if the pocket permits) would not be a wrong decision for future. The prices are expected to rise as and when there is even a slightest growth in the economy (considering the brand image and location of these areas). To ponder upon this key decision you need to know the famous and top list of builders in the area. One of the top builders in Delhi NCR is International Land Developers, also known as ILD. It has developed magnificent and world class residential buildings with throat drying decors and architectures and amenities. The names I am sure are not unknown to you. Can an investment in such big shots be a wrong decision? Not Off-course. If you still don't believe me, well you yourself can go and checkout the places. Trust me you would want it there and then! So live your dream!!