You may have heard of the sport of geocaching and wondered how it is done. Geocaching has been around since the year 2000 and can best be described as a high tech treasure hunt. Of course, you aren't looking for silver and gold, but geocaches.
A geocache is simply a container of any size and shape that contains a paper log that you sign to prove that you have actually found the cache. The container could be a film roll, a metal container, a lock and lock box, or an ammo box. Even a 5 gallon bucket might serve as a cache. Geocaches are typically hidden rather well, so they blend in and go unnoticed to the unsuspecting person. Only the geocacher knows they are there.
Many geocaches also contain small trading items, like small inexpensive toys, or trackable items known as travel bugs or geocoins. These trackable items have a serial number embedded in them and can be logged and tracked as they move around the world from geocache to geocache.
So how do you actually geocache? Simple, just follow these steps to get started.
Get a GPS unit or use a GPS enabled smart phone and app that works for geocaching.
Create an account at an online geocaching site where you can find coordinates for the geocaches around you.
Enter the coordinates into your GPS device.
Find the geocache.
Sign the log.
Trade items if you wish.
Log your find online to get official credit for the cache.
That's it. But, of course, there are a whole bunch of twists and turns along the way.
Some geocaches are quite straightforward in nature. You get to the location of the cache, known as 'ground zero', and you figure it out right away. But other caches are hard as nails to find. You can be standing with a cache 3 inches from your nose and you won't see it. Some cache owners are so devious that you won't believe it when you finally see it. Be ready for a variety of experiences and hide techniques when you go.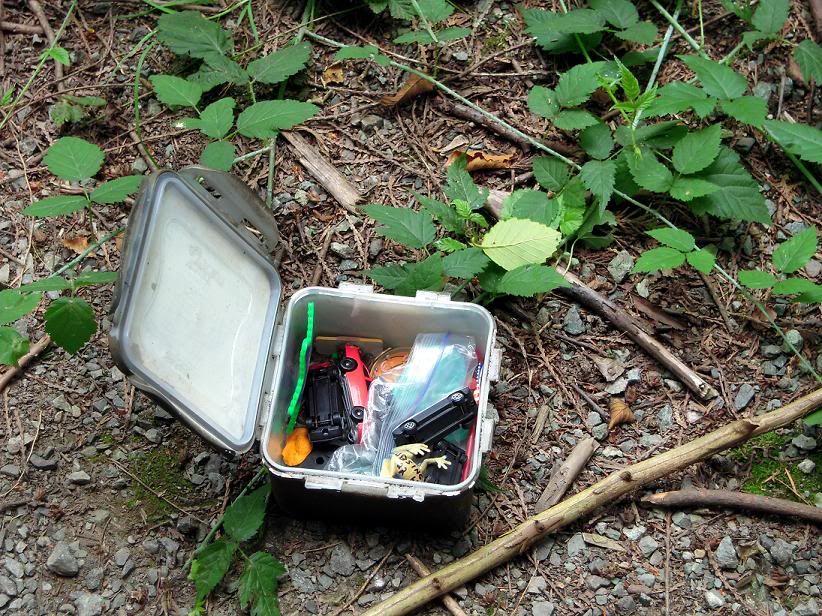 There are other types of caches as well. A multi-cache is a cache with two or more stages. That means when you find the first cache, it directs you to the next one. A five part multi-cache can be quite a challenge and cover lots of ground. There are also mystery caches. You never know what you'll get with these. You might have to solve a puzzle or riddle to get the final coordinates, or you might have to solve a challenge out in the field. They are a blast but you might need some help.
Geocaching is great fun. It is a terrific way to get out into nature and get some exercise. It adds a whole new element to taking a hike at a local park. It passes the time on a long road trip. The kids love it, and the grandparents can play along too. Everyone will enjoy the thrill of the hunt. Geocaching can bring your family closer together and once you own a GPS it doesn't cost a thing. It is the perfect family friendly hobby.
If you have not tried geocaching, get a GPS, call a friend, and head out to give it a try.