For many people, taking a vacation is simply something they do not believe they can afford to do. While that is certainly a valid reason, there are ways to take the vacation you want and need without breaking the bank. We need to take time away from our lives to relax and rejuvenate our minds and bodies.
The first thing you need to remember is that a great vacation does not mean you have to spend a week at Disney World or in a condo in Myrtle Beach. A great vacation is anywhere that you can relax and have some fun. For some people, a wonderful vacation could even be staying home and not doing anything at all. For others, a week of camping and fishing would be the ultimate trip. Think about what sounds like fun to you and plan your vacation.
If taking your family to Disney is your dream, it can be done, but you need to give yourself plenty of time to save money and search for discounts. Find out when the peak visitor times of the park are and avoid traveling at that time. Christmas and spring break are busy times there, so traveling in the early fall when kids are back in school could be a less expensive option. Remember to always ask for discounts or specials when you call the park. Even if you can't get a discount, you may be able to get other perks that you will enjoy, like breakfast with Disney princesses.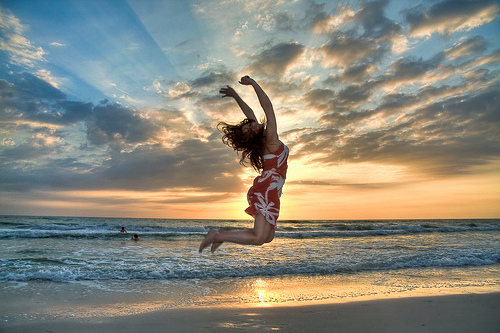 Some people get stressed just thinking about the effort it takes to plan a vacation. If you are one of those people, then considering having a travel agent make the plans for you. They are aware of what discounts many tourist attractions offer and can even advise you on the best times to travel. Be sure you give the agent all of the information they need, such as how many people, their ages, and any special needs your group may have. You can also scour travel agency and tourism social media sites for tips and hidden discounts.
Another way to save money during a vacation is to travel with a group. Most hotels and attractions offer group rates (sizes of groups and the discount vary from place to place, so you will need to ask for specifics). For families who are spread out over several states, a vacation together could be a wonderful way for everyone to be together, have fun and save money, too.
The best time to think about your dream vacation is several months before you want to leave. This gives you plenty of time to decide exactly where you want to go and what you want to see while there. Don't narrow down your options too soon – you might be surprised at what is waiting just down the road from your home. By staying within a few hours of home, you save a ton of money on flights or gas and you may also be able to find someone who has recently visited where you want to go and can give you some good advice on where to stay and what not to miss while you are there. Firsthand knowledge is always best.