Impersonators are everywhere. You can't swing a cat in Vegas without pelting a fake Elvis. Multiple Elmo's hang out in Times Square. And, who could forget Howard Wolowitz's spot-on Nicolas Cage? Sometimes mimicking someone else is funny.
Some impersonators, however, are malicious and seek to do the ones they imitate harm. And, increasingly, these insidious imposters are doing their nasty works online.
Thankfully, there are things that you can do to protect yourself from falling victim to an online impersonator.
What is "Identity Impersonation?"
Identity theft, typically, involves someone stealing a person's identity for financial gain. Identity impersonation usually involves pretending to be another person online. This is often done to engage in cyber-bullying, catch someone in using a "catfishing" con, seek revenge on an ex-lover, or, quite simply, gain attention. An imposter may set up social media or e-mail accounts using your full identity–name, picture, and all–or they may steal your picture and assign a made-up name to it.
Why should you educate yourself about it?
Cyber-crimes, including online impersonations, are on the rise. The best way to avoid becoming a victim is to be forewarned and forearmed.
If you remain unconvinced that this new form of identity hijacking poses a threat to you or your loved ones, you may want to consider the following. Multiple sources claim that there are 40,000,000 Americans looking for love on online dating sites, and some of these will fall victim to catfish schemes. A "catfish scheme" occurs when someone hijacks someone's online photos and passes them off as their likeness. It is becoming increasingly common; therefore, you need to safeguard your online pictures. If you'd like to learn more about what Catfish cons entail, check out Dr. Phil's "How to Tell If You Are Being Bated by a Catfish."
Fake social media accounts have also been used as vehicles for cyber-bullying, posting negative reviews, engaging in mischief, and exacting vengeance on past romantic partners. And, God only knows what the next internet imposter scam will become. As "Misappropriation of Name and Likeness in the Digital Age," warns new ways of getting away with posing as someone else pop up every day, and soon as they're quashed another one takes their place.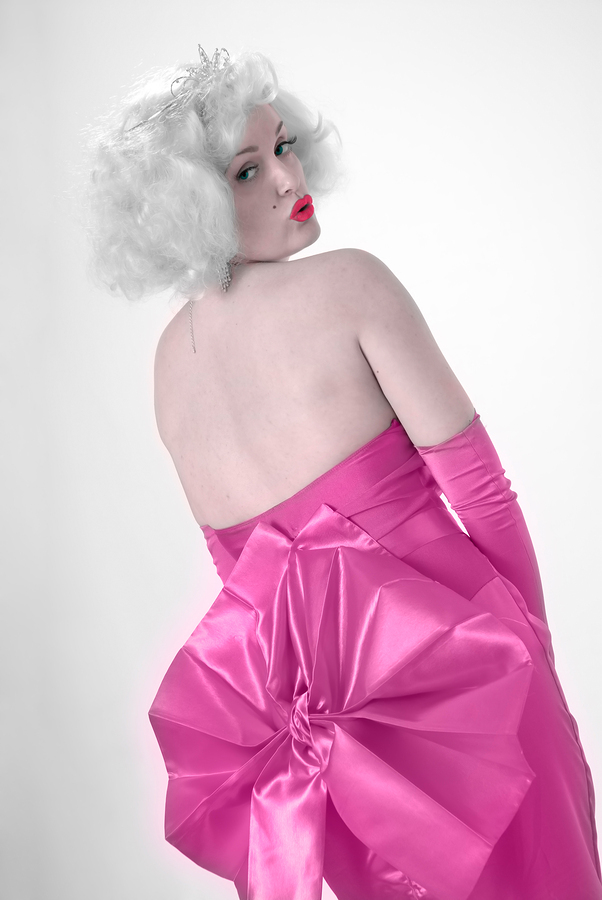 The Real Marilyn would be 90.
How can you protect your online identity?
While the only fail-safe way to protect your online identity is to forgo having one in the first place, that is not a viable option for most people. By taking a few safety precautions, however, you can dramatically decrease the odds of your identity being "borrowed."
Password. Make sure that your passwords are not guessable and ensure that you include capitals, numbers, and special characters. And, use a different password for every social media site.
Stranger Danger. Never open e-mails from unknown senders. And do not provide personal information online–even if you are a site's "1000th visitor" and, supposedly, qualify for a luxury cruise.
Financial Imposters. If you receive an unexpected e-mail from your financial institution, Paypal, or any other seemingly credible site, and they are requesting you to verify your account by providing personal information or passwords, do not respond. Contact the company directly.
Install Protection. Always keep your internet security and firewalls up-to-date.
Avoid Linking. According to "9 Things You Absolutely Must Do To Keep Your Online Identity Secure," it is a bad idea to link your social media accounts as it enables someone to hack multiple accounts at once.
Limit Sharing. When it comes to your photos, it is a good idea to ensure that your social media settings are set for maximum privacy. Only allow friends to see your pictures and do not allow tagging. And never share private information. When it comes to public forums, non-identifying information–including a generic username and a photo of a cartoon character or your pet potbelly pig–is the best way to go.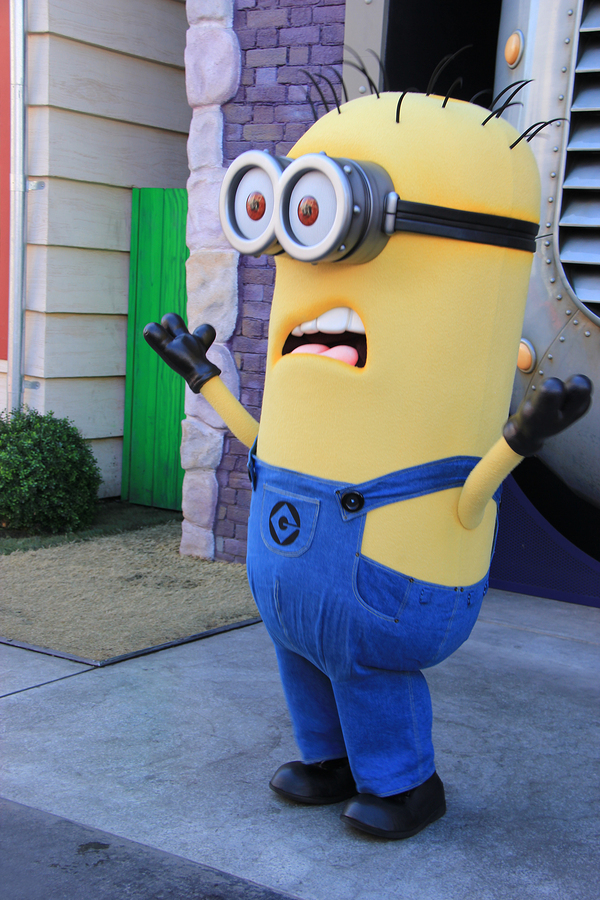 Minions aren't real. No matter what they tell you.
While it's easy to spot most celebrity impersonators, online imitators are a little trickier. By taking a few safeguards to protect your identity, you can dramatically decrease your odds of someone stealing your internet persona.
What steps have you taken to protect your online identity?