Customers are the core of any business. Companies tend to depend upon call centers to improve their customer communication channel. These call centers, in most cases, act as hubs to receive calls from the customers. Call centers that have the sole purpose of receiving large volumes of calls (inbound calls) are called inbound call centers. They deal with customer requests via telephone or emails for product or technical support, account assistance, sales, subscription management, billing and other inquiries.
No two businesses are same. Same business strategy cannot be applied to more than one business. A good call center firm understands the requirement of every business and provides its service accordingly. But there are some common things that all the businesses require. Inbound call centers deal with the services that are common to all businesses. Customer services is one of those things. As the name implies, it is serving the customers to tend to their needs. These services are availed by customers before and after purchasing the products. If a customer has any doubt regarding the product of the company, he can call the company's call center and get required information. A good customer service helps a business to flourish. If a customer can be made happy and satisfied in the span of one phone call, it would build good customer relationship. Thus, agents are trained well so as to deal with their queries and provide the callers with immediate solutions. Healthy customer services profits the business.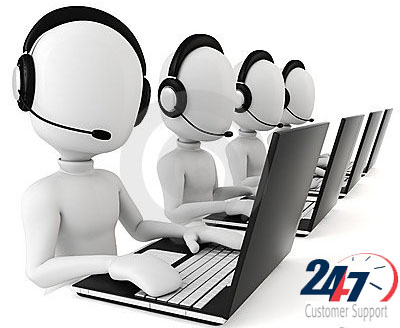 In addition, an inbound call center provides following functions:
1. Order taking and management: In the last couple of years, world has witnessed the boom of e commerce. All the e commerce provide online order placement service. Most of them provide order placement via telephones as well. In case a person is not able to access a computer system or is just "technically challenged" ordering through telephone is the best option. Calls are directed to the inbound call center of that company and an agent guides the buyer through the whole process of directly placing the orders. Doubts regarding the product and shipment details can also be answered hand to hand.
2. Tech support: IT related issues and repairs can be solved through telephone calls. Pre and post-sales queries regarding a software, technical product etc. come into inbound call centers and are taken care of by the trained agents. Live web chats can be made if required, in case the issue is complicated and requires more hands on approach. All in all, the whole process is quite flexible and depends heavily on the expertise of the inbound agent handling it.
3. Ticket and hotel reservations: Gone are the days when people would depend on brokers to book an airplane or bus ticket. These days, all the airlines and travel agents have a toll free number where enquiries regarding the timings and fare can be made. Hotel reservation has been made easy by inbound calls.
A new service called Interactive Voice Response (IVRS) has taken the functioning of inbound call centers to a whole new level. IVRS is a computerized telecom technology that interacts with the caller through a prerecorded and programmed voice. This voice walks the caller through the process of customer service or help desk or whatever it is by the use of keypad inputs or voice recognition.
Call centers that deal with large volumes of inbound calls employ this service. It is efficient and cheap but at the same time not as responsive or decisive as a trained agent. Most of the time, it solves the customer's queries and if not, call is directed to the service agent who handles the issue directly.
Inbound call centers equipped with services like IVRS, and web chats make sure that the customer is able to contact the company round the clock. Sales and customer service departments of an inbound call center are always open. It is important for an inbound call center to provide a vital communication link between the customer and the company. If the inbound calls are treated with utmost care and professionalism an inbound call center has the full potential of becoming a strategic alliance.