It's time to add some landscaping for winter. Plants for garden interest in winter help to make your landscape pretty even when the leaves have fallen. When Spring arrives and everyone heads outside to plant their garden or work on their landscaping, it is easy to pay close attention to how the plants will looks as the flowers and leaves change over the Summer. But what about having beautiful plants with Winter interest as well? What plants would look especially beautiful in Winter in your landscape after the leaves have fallen? Here are some great choices.
Dogwood
Red twig dogwoods are one of the most stunning Winter plants that you have have. They grow as a multi-branch shrub or small tree and they are beautiful plants all year, but they really show off in Winter. When everything else has turned brown, red twig dogwoods turn bright red, creating a dramatic contrast in your landscape. If you live in a place with snow in Winter, the first snow will make these plants pop out. If you live further South, plant a red twig dogwood next to an evergreen plant of some kind so you have a green backdrop for the red stems. To keep your dogwood as bright as possible, trim off the older branches every year since the newer branches are the brightest red color. Check out Red Osier for a popular variety.
Perennial Grass
You might be thinking that perennial grasses are just for the Summer screen and Fall blooms, but many varieties of perennial grasses hold their blooms well into Winter and some even last until Spring. These feathery white blooms will sooth you as you watch them sway in the slightest breeze all Winter long. Perennial grasses certainly deserve a place in your landscape, so if you don't have any yet you should add it. Some varieties even turn shades of red or orange in Fall as the blooms are coming out – an added bonus. Check out Flame Grass to get some Fall color as well as good blooms through Winter.
Spruce Trees
Spruce trees are the most Christmas-tree-like tree you can get, and they look fantastic in your landscape in Winter. Their classic shape and tight branching looks neat and clean, and they are strong enough to withstand a pretty big snowstorm. There are many varieties of spruce tree that hold their dark green color all year round, so when your deciduous trees have shut down for the year, your spruce trees can continue to impress. For a classic Christmas tree shape in a spruce that does not take up too much space (some get huge), check out the Black Hills spruce.
Holly
It might seem obvious that holly would be included in the list, but the fact is very few people include this in the landscape. Holly is an evergreen and will hold its color through Winter. The berries that it produces look great in the otherwise dull Winter landscape, but you will need a male holly plant to pollinate the female plants for berries. You can find holly varieties in everything from dwarf plants to as tall as large trees, so choose your site wisely. You can also grow them as a hedge as they accept pruning well. Check out the Blue Princess variety for year round color.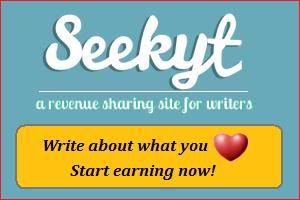 Birch
If you're looking for some height the birch is a good idea for Winter. The peeling bark of the birch tree is interesting all year long. If your Winters are brown the brightness of the birch trunks will show up well in your landscape. If you get lots of snow consider evergreen trees as a backdrop to your birch to really set off the bark. Birch trees are fast growing trees and look great in the Fall as well. Check out the River Birch for a disease resistant variety that grows quickly as either a multi-stem clump or as a single tree.
Now that you have some ideas be sure to include some winter plants for garden interest in your landscape!