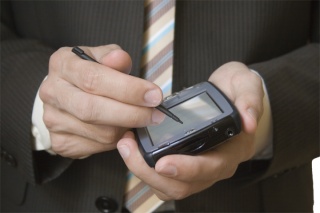 Still searching for the perfect career path? This article shares some steps to take in order to figure out what you really want to do with your life.
If you are still trying to figure out what to do with your life, rest assured – you are not the only one. Whether you are just leaving school or – like many in the current economy – facing unemployment, it may be time to really focus on choosing the right career path. By honestly assessing your strengths and weaknesses, trying out different jobs and maintaining a positive attitude, you will find a suitable career in no time.
If you have no idea where to start, we have some pointers. Read on.
Assess your strengths, values and skills
Be honest and make a list of your skills and weaknesses. Whether you are just entering the job market, unhappy with your current position or contemplating changing careers, this step is essential. You may want to work in sales, but without good people skills, there's a big chance this isn't a suitable career to pursue.
The same goes for your values. Are job security and good working conditions important to you? Do you value independence? Would you prefer a friendly, non-competitive work environment or do you think being competitive in your chosen field is important? Carefully consider every aspect and make notes about how your ideal workplace would look like.
Visualize
Use your imagination to find the right career path. By visualizing how your perfect work day would be, you can get a general idea about how your dream job looks. Do you see yourself working in an office or outdoors? Are you working with your hands or typing on a computer? Are you surrounded by a team or are you on your own? Are you working 8 hours and heading home or are you enjoying a more flexible schedule? Be honest. The results may surprise you.
Take an aptitude test
Have you considered taking an aptitude test? There are hundreds of online quizzes that can help you identify what's important to you in a career, what you enjoy doing, and where you excel. The point of an online career aptitude test is to measure strengths and personality traits and then match them with possible career choices. If you are unsure about career direction, these types of tests could make you consider career paths you haven't even thought about.
Volunteer
The best way to see if a career fits you is to try it out. Volunteering in your chosen field or accepting and internship may not be an option for people with limited resources. If working without pay doesn't represent a problem at the moment, go for it. It's the only way to truly asses the pros and cons of a certain field, and it will help you build working relationships that may help you later on.
Finding the right career is time-consuming and overwhelming, but commitment and motivation will eventually take you there. Pace yourself, be patient and try to be positive.