It is important that your catering business is kept clean so foods can be hygienically prepared. This means ensuring the work surfaces, equipment, and structure are in good condition and can be easily disinfected and cleaned. If you take on important clients who want to know what products you're using, then it's important to know what chemicals are in your products, so that you can seem knowledgeable about the work you do, and ensure you're using the right products for the job. Here, we outline the best products to be using in a catering business. You can buy cleaning products and catering supplies at GotStock, who will ensure you get quality products without the high price tag.
Types of cleaning chemicals
There are different chemicals used for disinfection and cleaning: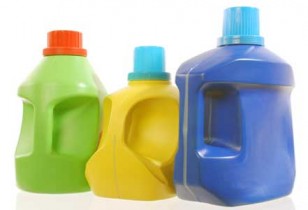 Detergents are used to remove dirt and grease but they are not so effective at killing bacteria and disinfectants are used to kill bacteria but they also need to be safe for use in food areas. As a rule, disinfectants with a scent cannot be used where food is prepared because the food might be affected by the strong flagrance. Sanitisers are products that can be used to both disinfect and clean at the same time and they can save time when cleaning.
The difference between disinfection and cleaning
The process of cleaning consists of removal of visible dirt, food debris, and food particles from fittings, equipment, and surfaces by using detergent and hot water, but cleaning on its own cannot remove all bacteria.The process of disinfection consists in killing viruses and bacteria following general cleaning. The disinfectants should be applied only on a visibly clean surface.
Antimicrobial chemicals used in the catering industry include both detergents and disinfectants used in cleaning the environment and control of microbial growth. These detergents and disinfectants used in the catering industry fall into different classes.
Why do we need to clean and disinfect
For a catering business it is very important to clean and disinfect for a number of reasons:
• In order to prevent food poisoning by removal of harmful bacteria from food preparation equipment and surfaces and equipment.
• Cleaning and disinfection reduce the risk of cross contamination.
• In order to remove physical materials that may attract pests and contaminate food.
By cleaning and disinfecting you'll be able to keep your catering business clean and free of bacteria and germs.
Best detergents and disinfectants for your catering business
You can find a cheap source for detergents, disinfectants and cleaning items at and other catering supplies at gotstock. They sell a full range of cleaning and disinfecting products for catering businesses. In their stock you'll find floor cleaners, toilet bowl cleaners and toilet deodorizer blockettes, dishwashing detergents, and disinfectants. You can find pretty much everything you need on their online store to keep your floors, toilets, tabletops, desks, and other surfaces clean. Their full range of cleaning products and tools cover the following categories:
• Industrial Wipes
• Brooms
• Bannister Brushes
• Mops & Mop Handles
• High Pressure Cleaners
• Vacuum Cleaners & Accessories
• Detergents & Disinfectants
• Cleaning Chemicals
• Cleaning Implements
• Garbage Bags & Bins
• Sponges & Scourers
What brands are out there?
It's important to choose a product that will do the job well, so it's vital that you know your brands. Some of the best brands of cleaning products are Advantage Chemicals, Alkem, Amity International, Apex Industrial Chemicals, Astonish, Bio Productions, BioLink, Deep Clean, Cater-Lyne, Glean 20, Magic Quick Clean and Septone, but once you find one you like it's a good idea to stick with it. GotStock provides a huge range of disinfectants and detergents, especially from top brands such as Glen 20 and Septone.
Keeping a catering business clean becomes an easy day-to-day task if the best detergents and disinfectant products are used. A good product is not necessarily a stronger product but a product with high performance in cleaning or disinfecting while not being toxic or detrimental to the environment.