Australia, a great and beautiful place to celebrate holidays offers lots of unique and miscellaneous experiences. The country has more than 1000 islands within its maritime boundaries, and the largest island off the mainland is Tasmania. Just take a phillip Island tour to see and explore the water activities, hiking, camping, swimming, diving and observe different wildlife's. Top five best islands in Australia for holiday / vacation are given below:
1. Hamilton Island
This island is located on the edge of the Great Barrier Reef and is a part of Queensland's Whitsunday Islands. Hamilton Island is popular for its stunning weather, World Heritage listed reef and gorgeous beaches, visitors can choose between a variety of accommodations or hotels to suit all budgets. In addition, there are cafes, bars, restaurants and night clubs with lots of activities to choose from. You can enjoy quad bike tours, go carts, water activities, scenic flights, a wildlife park and enjoy golf game.
2. Dunk Island
It is the Island of Peace and Plenty and the largest of the Family Islands. Dunk continues to be the most gorgeous rainforest island and is situated 120 kilometers south of Cairns. Most of the island is a National Park with unique tracts of virgin rainforests, turquoise seas and sweeping arcs of golden sand. Holiday-makers visiting dunk Island
3. Phillip Island
It is popular for its Penguin Parade and the Australian Motorbike Grand Prix across the world. Phillip island penguin parade is a great destination for a weekend getaway or family holiday. There are many kinds of accommodation options and plenty of things visitors can do, including visiting a maze, playing golf, wildlife coast cruises, visiting the Phillip Island Nature Park and helicopter scenic flights.
4. Kangaroo Island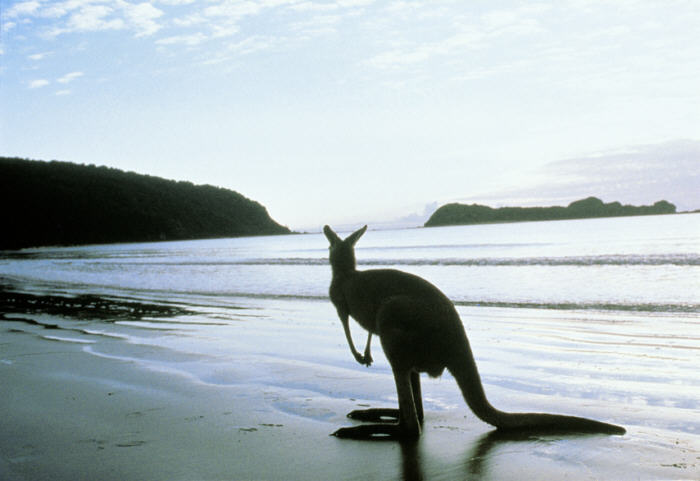 This island is one of the largest islands in Australia, with most of the population being working as primary producers. Kangaroo Island is famous worldwide for its epicure foods such as sheep cheese, seafood, wine and honey. The country side varies across about 150 kms length with wetlands, sand dunes, wide beaches and bush land.
5. Daydream Island
Lying just 5 kilometers from the mainland is the closest of the Whitsunday Islands to Shute Harbour. This island is just 1 kilometer long and half a kilometer wide, and is always popular with day visitors because it is situated in a short distance from the mainland. Tourists and travelers can do lots of things here like , jet-skiing, parasailing, sail boarding, coral viewing in glass bottomed boats and can play some sports games like Play tennis, volleyball and badminton.