Using an online food calorie calculator is a great way to get a really accurate picture of what you are putting into your body and it will help you to lose weight. Whether you have a lot of weight to lose or just want to track nutrients and things like fiber or carbohydrates, a food calorie calculator can be a wonderful tool. The premise of an online calculator for your diet is simple. You simply enter what you eat and let the site add it all up for you, making it easy to count calories. What you get is an easy-to-read report of where your calories are coming from, how many calories you are consuming, and what other vitamins and nutrients you are getting in your diet.
Using a food calorie calculator can really make a difference. There are websites that do a fabulous job and there are even apps that will go with you wherever you are to do the job, so there is no reason for you not to know how many calories you are consuming. Here are a few of the top choices in online food calorie calculators.
myfooddiary.com
This is a very simple site that will let you track food, exercise, and has a supportive forum as well. You can try a free trial, but to continue the service will cost you a monthly fee, though the site and mobile app are easy to use and a good investment.
calorieking.com
CalorieKing has been around a long time and was the maker of the famous little food calorie book. The site is great and has a very supportive community that challenge each other to lose weight. Here you can also easily track food and exercise as well as set goals.
sparkpeople.com
One of the best free sites for tracking calories is SparkPeople. Since it is free the site has more members which can be both good and bad. The layout is pretty nice and it does a super job of tracking calories and workouts so that you can see how your day is going. You can get recipes and find challenges as well.
everydayhealth.com
Another free site that has a simple interface is Everyday Health. With a free mobile app included it is a good choice for basic tracking at home and on the go. There is also an online groups feature that allows you to join up with other members for support or challenges.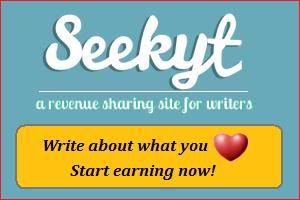 Using an online food calorie calculator is a very good step for those who need to get their diet under control. The best way to lose weight is to know your calories, and tracking your consumption with a calculator like these will let you know exactly where you stand. If your goal is to get in shape this year, consider adding an online food calorie calculator to your arsenal and make this the year that you get in shape once and for all.