There are many different jobs and industries around the world today. Sometimes people forget that smaller components make up the bigger picture. If you look at the paper industry and all the ins and outs of how complicated it actually is then you might appreciate reading materials from books to newspapers a little bit more. Within the paper companies, you have the material that the rolls of paper sit on that is called the core. If you are in the business of manufacturing paper products of all kinds from newspapers, store receipts or even products like Sellotape then you will need a core cutter to get these jobs done. But what kind of core cutter do you need? How can you tell if a core cutter is quality? Today we will cover these questions. Let's get started!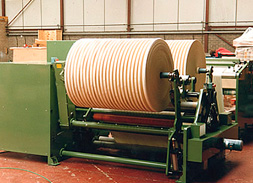 Types of Core Cutting Machines
If you are in a paper business or you provide office supplies and you need a core cutting machine then you will need to know about the different machines that are offered in today's marketplace depending on your needs.
• Manual Core: This type of core cutting machine will cut cores up to 15mm to 30mm wall thickness based on the model and can usually handle cores from up to 250 mm depending on the model. The manual core cutting machines are good for smaller jobs that you can adjust the sizes accordingly.
• Semi-Automatic: This type of core cutting machine will accommodate your needs if you have higher volume needs with a variety of different sizes. This core cutting machine allows for more automatic type settings and the core again can handle up to 100mm wall thickness on average depending upon model and cores up to 300 mm based on models.
• Fully-Automatic: This type of core cutting machine is meant for higher volume jobs that is fully automatic and depending on the job you need to be done does not need supervision. This type of core cutter has automated computers with a remote source, so an operator for the machine is not needed. These types of core cutters handle the biggest jobs you can have, and the roll sizes cut are usually industrial sizes but can cut your smaller cores as well.
Core Cutter Quality
Most manufacturers usually offer a one-year full-service warranty on the core cutters they sell you. This is standard for the industry to provide such warranties. Companies that provide core cutters that are either manual or semi-automatic might offer a longer warranty depending on what each independent company offers. The quality of the manual and semi-automatic tends to be very efficient because the companies that manufacture these machines use the best parts in their assemblies. Full-Automatics are built well but since the machine depends on automation of some kind, this can wear out the machine faster if the machine is constantly running around the clock.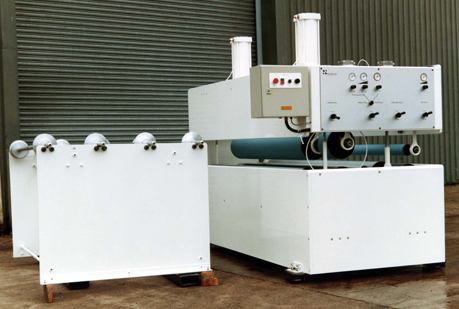 Conclusion
When you are in the business of paper or supply products, it's always a good idea to keep in mind where you can buy a quality core cutter. Today you learned about the different core cutters that are available. You may be in a business where you use manual or semi-manual core cutters and found out that these types of core cutters can be more reliable based on their warranties and the jobs that need to be completed. If you are looking for a manual or semi-automatic core cutter then, you might want check out the core cutters from Double R Consol as a supplier you can trust.