IRS seems to have a highly unpleasant effect on the taxpayers. Many people live in the constant fear of getting penalized and others imagine getting 'bankrupt' stamped on their face just by receiving a letter from IRS in their mailbox. So what exactly is IRS? Who are behind it and how they work? If you have just joined the taxpaying population of the country then the first think you need to do is obtain an EIN.
IRS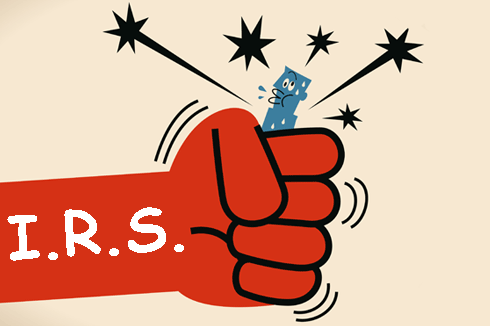 The Internal Revenue Service is a US federal government body working as the revenue service of the nation. It is under the direct bearing of the Commissioner of Internal Revenue and also facilitates as the bureau of Department of Treasury. Its main responsibility is to collect the taxes by governing the Internal Revenue Code.
EIN
You may know about the Employer Identification Number, EIN, which is used in the identification of a business body. It is also known as the Federal Tax Identification Number because IRS is ultimately a US federal agency. In general, individuals do not need an EIN; only business organizations are required to do that. Obtaining an EIN is free of cost and one that takes place fairly straight away. There are a lot of ways to apply for the EIN, and you can choose one as per your convenience.
Online This is the most popular method to apply for an EIN because it hardly requires any complexity. All you need to do is complete the application process which will be followed by an immediate validation and issue of EIN afterwards. Any entity who has an office, organization, authorized residence or principal business in the United States or territories can apply online. The main owner, officer, grantor, partner, etc is required to have a valid TIN (Tax Identification Number) to be able to apply online.
Fax Option of fax is also available by filling the Form SS-4 and faxing it to their respective state fax number. The entity needs to provide its fax number in which case the EIN will be sent via fax in four business days.
Mail Form SS-4 could also be sent via mail and the general processing time is around 4 weeks. Since it takes so much time, it is advised to review the form carefully before mailing. The EIN is mailed back to the given address of the taxpayer.
Telephone This option is only available for the international applicants or those who are residing outside US. They can call 267-941-1099 between 6 am – 11 pm. This number is closed on the weekend and could only be contacted from Monday to Friday. The entity should call only if it is authorized to obtain the EIN and it will have to answer the necessary questions regarding Form SS-4.
But still if you are facing an IRS tax related problems, then it's always better to hire the service from a professional IRS tax consultants.